Our Favorite Oahu Portrait Locations
Palm trees, sandy beaches, stunning sunsets...Hawaii is nature at her most beautiful! Here are a few of our favorite locations for beach, park, sunset & sunrise for families, couples & maternity photo sessions,
HINT: For a overview map of Oahu with the locations marked and starred, please scroll to the bottom of the page.
First Step - Choose Your "Look"
Before choosing a location...decide what style or "look" you want from your session. Morning and mid-day sessions are bright and cheerful, while sunset and sunrise sessions are more moody and dramatic. Neither is better than the other, just different. (Note: since sunset sessions are 90 minutes, even Sunset/Sunrise sessions have sunny, bright images...the light is simply warmer and more directional than during the day.)
Morning/Daytime sessions are
bright, sunny and Cheerful
Sunset/Sunrise sessions are
soft, moody and dramatic
Second Step - Choose A Location
Your choice of location will be determined by factors such as your ability to travel, what "look" you chose (ie; some locations are on the wrong side of the island for direct sunset views), and what you prefer for your backgrounds, etc. The first three Locations listed below are the closest to Waikiki. Each location has a basic description, example images, and the pros and cons of each.
Hawaii Hilton Village (click to view Google Map)
A very popular Waikiki resort, it's the only Waikiki beach location legal for photographers to operate at. Easy access, lots of different backgrounds in all directions, multiple great shooting spots, direct sunset views, view of Diamond Head...and thousands of people. However, people are usually less of an issue than you might expect. I can usually find an angle that has few people in the background, and if there are, they're just blurred tiny figures. The images below were all taken at the Hilton Village/Hale Koa location.
*Best for sunset sessions only - or early mornings.* (This location is really only ideal for those who don't have transportation or who are staying at the Hilton Village.)
Magic Island (click to view Google Map)
Magic Island is not really an island, but it's a great location midweek. It has many of the same characteristics as the Hilton Village above...only better. At only half a mile from the Hawaiian Hilton Village, Magic Island is a very popular park with locals which can make parking difficult on weekends (impossible if there is an event going on). However, people in the background are rarely an issue. I like this location because of the diversity of different looks/backgrounds it offers: family friendly, calm sandy beach, rock promenades, Diamond Head views, Waikiki views, direct sunset views... *This location is great for sunset, mid-day or morning sessions*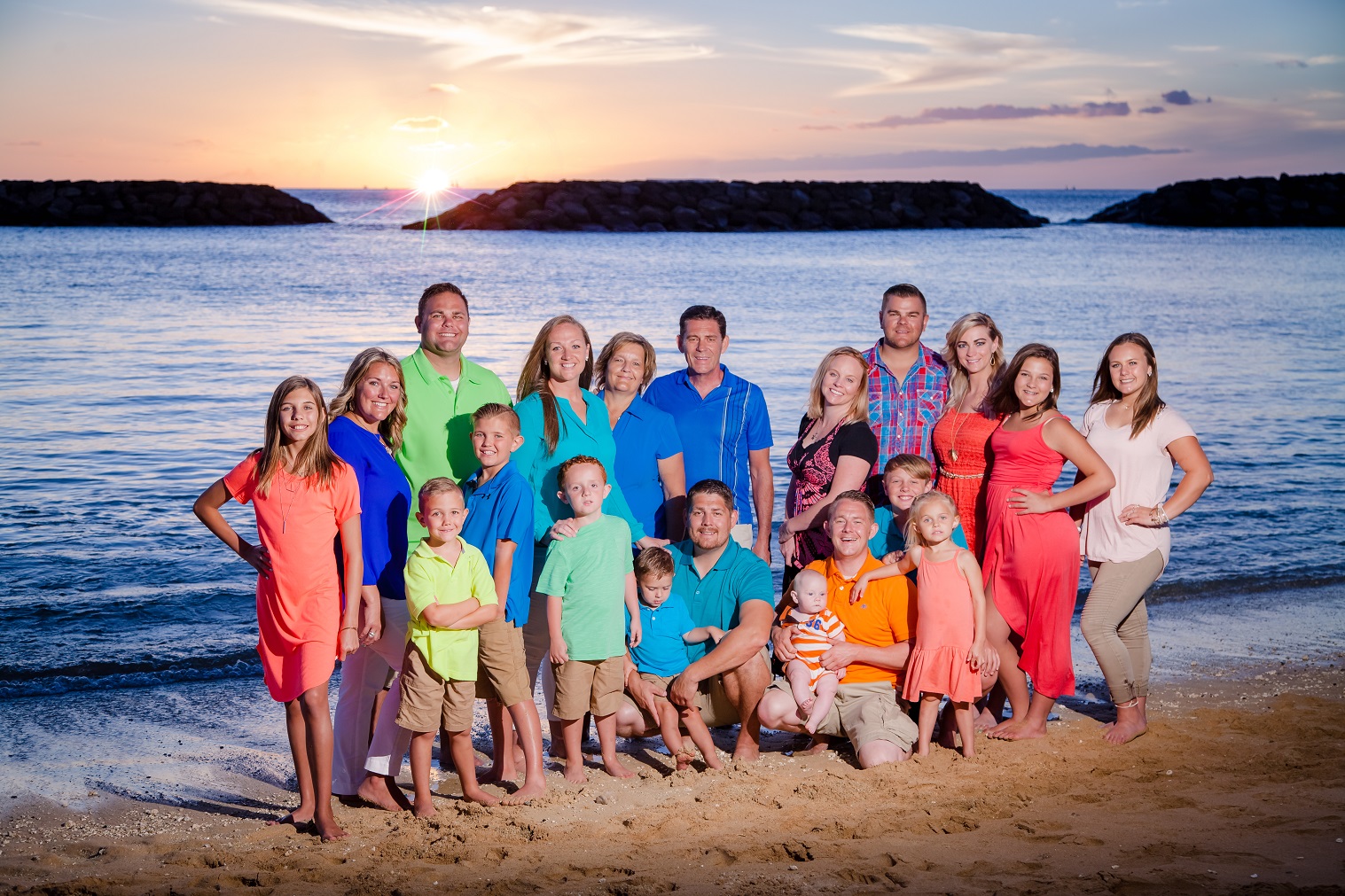 Waialae Beach Park (click to view Google Map)
With nearly deserted beaches and located only 15 minutes from Waikiki, Waialae Beach Park is excellent for those classic Hawaii palm tree beach shots. It's both romantic for couples and fun for families. Connects to Kahala Hotel Resort beaches. One of my favorite locations and a big hit with most clients. Parking can occasionally be limited so arrive early. Be aware we simply park at the Park and then walk down the beach about two blocks. Click here for more detailed information on this location. *Excellent for morning and sunset sessions - but there are no direct sunset views*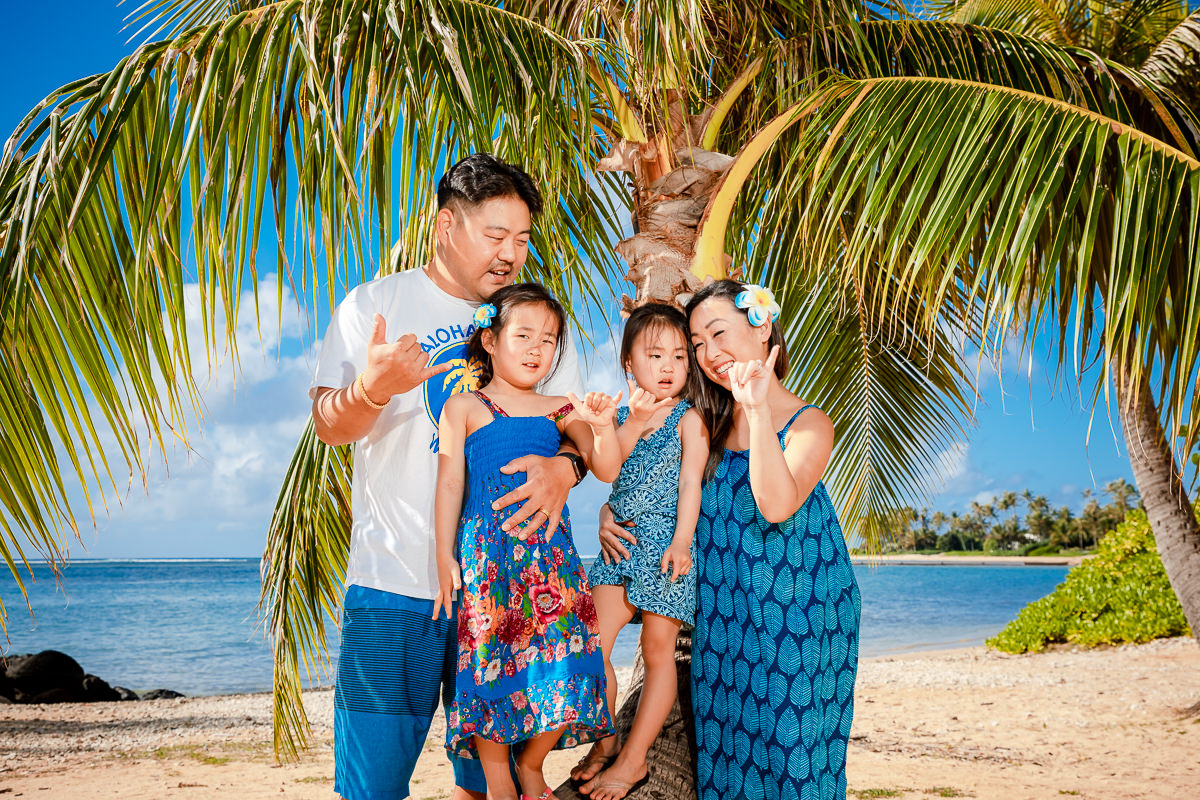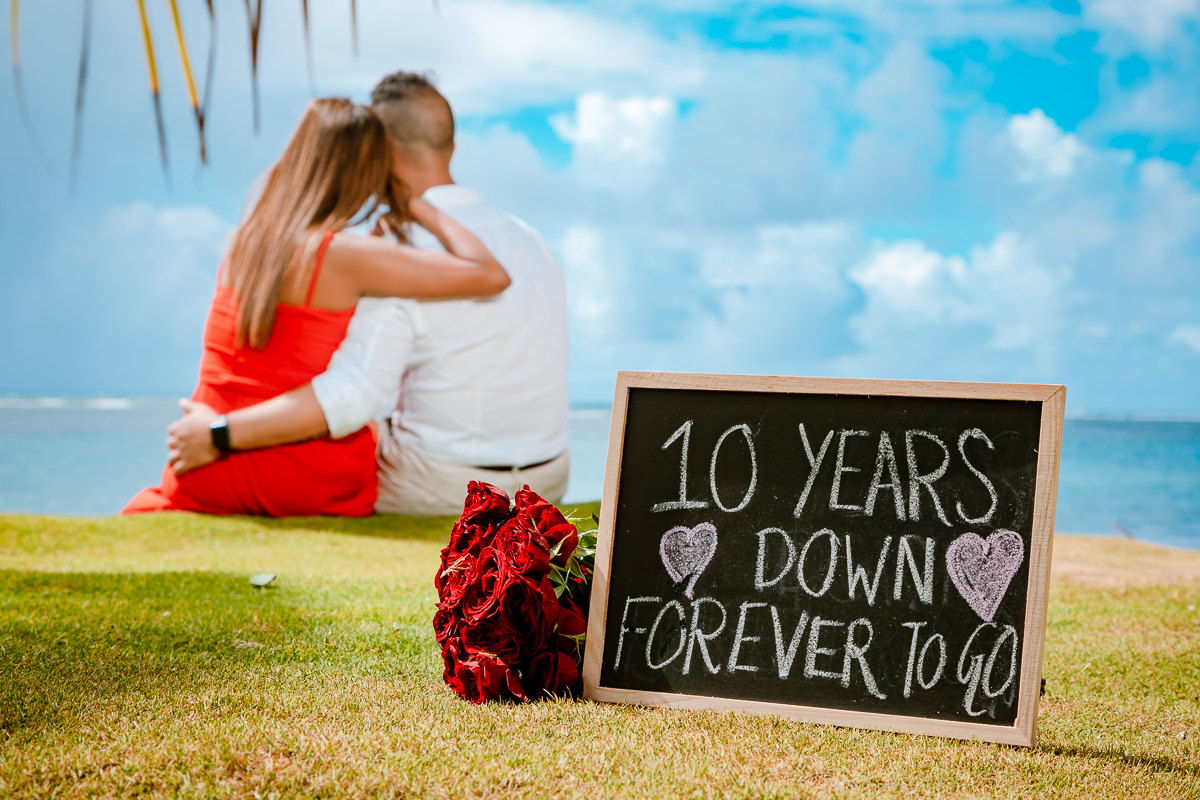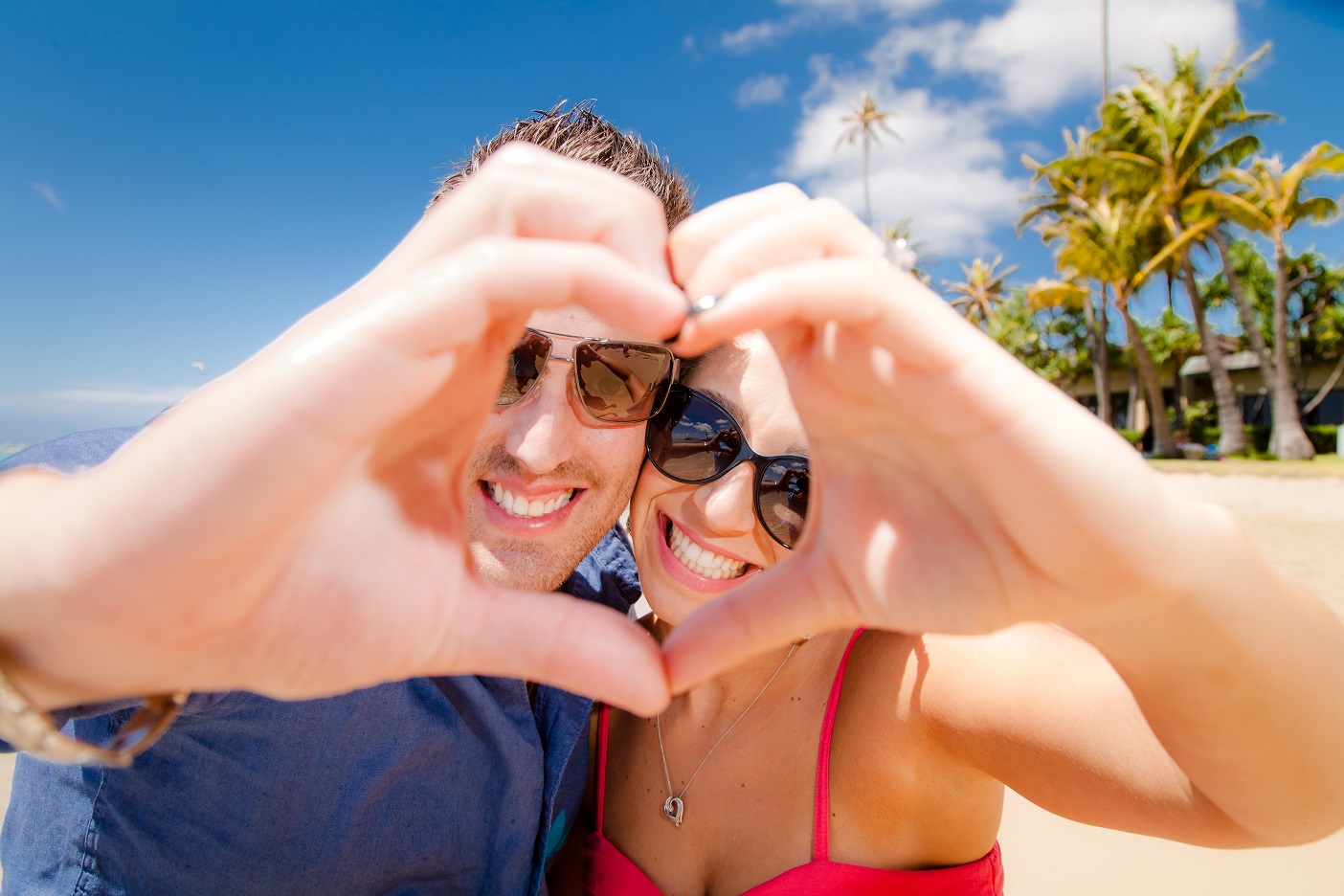 Lanikai Beach (click to view Google Map)
Located on the quieter, lusher side of the island (30-40 min from Waikiki), Lanikai Beach is a gorgeous white sand beach with aqua/turquoise waters and twin islands - the "Mokes" - just off shore. At sunrise, the sun rises right over them creating gorgeous sunrise images- just like a sunset only in reverse! Its also a wonderful location even at sunset, as the setting sun highlights the Mokes in golden light. The downsides to this location are the lack of variety in background (out to sea only as houses are 25 ft from the beach) and the sheer number of people around. A better nearby location is Waimanalo, listed below. *This location is good for both sunrise and sunset - but there are no direct sunset views!*
Waimanalo Beaches (click to view Google Map)
Located on the quieter, lusher side of the island (30-40 min from Waikiki), just a few miles from Lanikai Beach and Kailua, there are several great beach locations in the Waimanalo area, all of which have better views and backgrounds than Lanikai Beach and with far fewer people around. Beautiful white sand beaches, crashing waves, mountains and islands in the distance, as well as a forest at your back round out this location. There are several great spots I recommend depending on the size of the party and the time of day. Click for more detailed information about this location. *This location is great for sunrise, mid day and sunset sessions - but there are no direct sunset views!*
Ko Olina Resorts (click to view Goggle Map)
The Aulani Disney Resort, Ko Olina Beach Villas, Marriots Ko Olina Beach Club Resort and the spectacular Four Seasons Resort make up the west side destination resorts in Ko Olina. Together they share four man-made beach and palm tree-lined lagoons that are romantic, family friendly and perfect for sun bathing. The lagoons beaches are the property of the resorts and they do not allow outside photographers. However, there is a secret natural lagoon tucked among them and that lagoon plus the shorelines are all public property. If you are staying in the Ko Olina area, this location is ideal for stunning beautiful sunset sessions. *This location is great for morning, mid-day and sunset sessions.*
Kawela Bay Park - North Shore (click to view Google Map)
Great North Shore photo locations are all over the place, you almost can't go wrong anywhere you choose. One of my favorites, however, is Kawela Bay Park located near Turtle Bay Resort. A huge forested park with two beautiful beaches, rocky shores, fantastic sunset views and very few people. Click here for more information on this location. *Kawela Bay Park is great for morning, mid-day and sunset sessions.*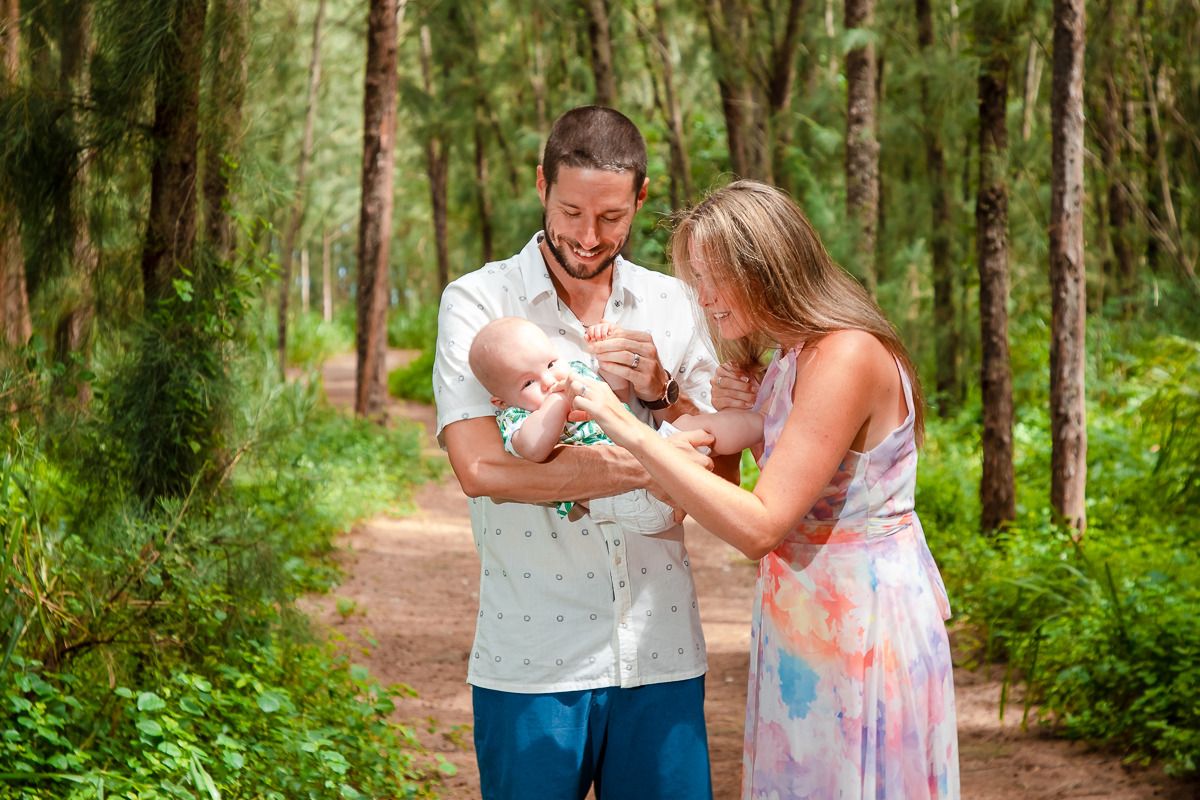 Off-The-Beaten-Path Locations
For the more active and adventurous - or those just wanting something a little different - there are many great out of the way locations, from deserted white sand beaches, to WWII hill top bunkers with fantastic views, to rocky coves with spectacularly crashing waves. Most require a little more driving time, effort and sometimes even a little bit of hiking. I seldom charge more for out of the way locations since I love adventure. If you like the idea of spicing up your session with a little adventure and exploring for unique and epic portraits, check out off the beaten path location ideas.