Wall of Fame
Nothing pleases an artist more than to see their work on display and being enjoyed. It's even more so today for photographers… with digital photography, so much of the time our hard work gets buried in hard drives and rarely sees the light of day. So when clients order physical prints and mount them on their wall for all to see - and send me a photo of it - I am absolutely thrilled and tickled!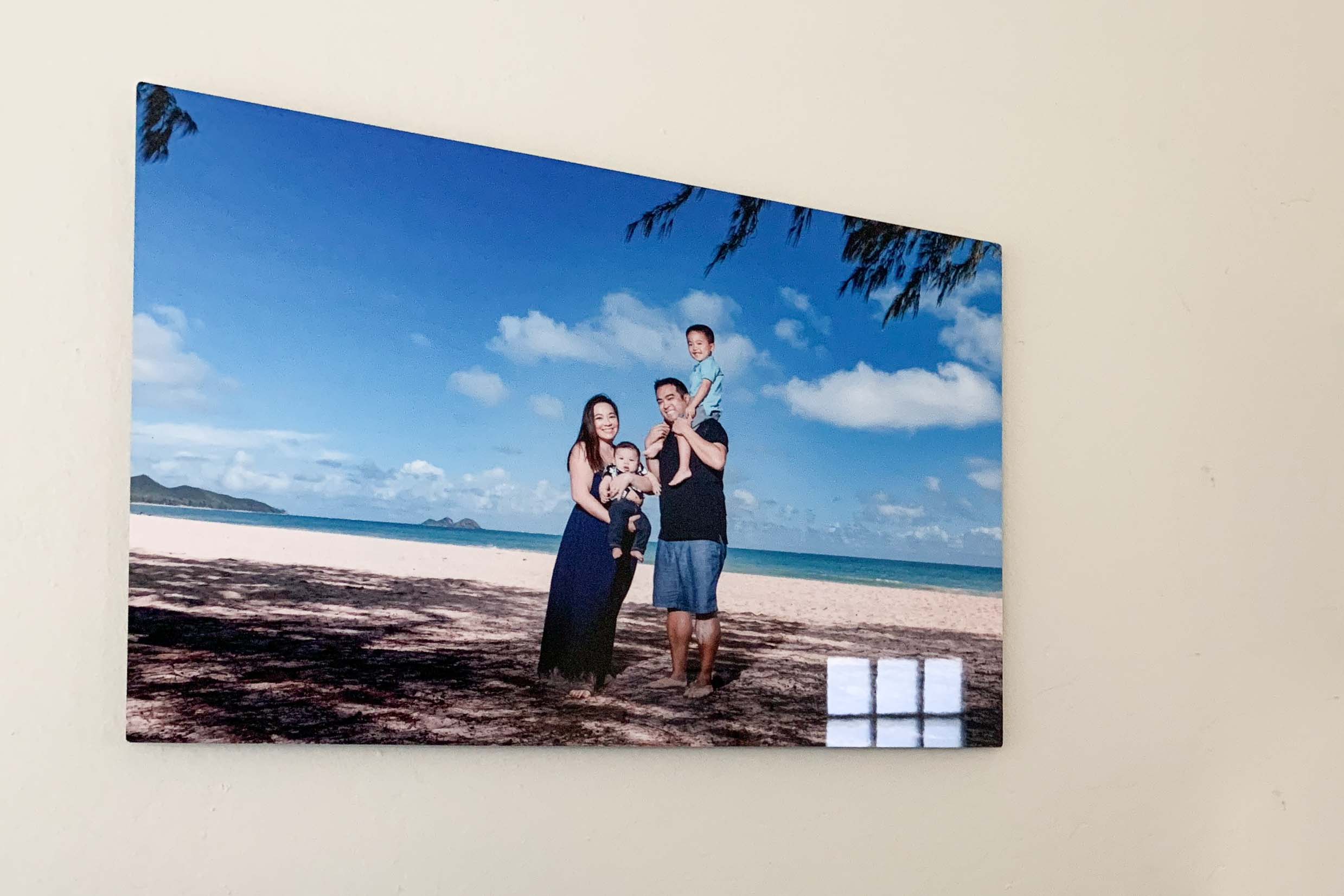 So glad we got the metal print!"
- Chad C.
"We love these metal prints so much! Thanks for everything, we will treasure these!" - Doris J.
"We received the pictures, and they are amazing!!! I love the metal finish. I'm also thankful that you photoshopped Carson's finger in the picture of him and Brandon. He has a bad habit of thinking it's cute to stick out the middle finger. Thanks again for everything!" Leslie W.
"Thanks, Brett, for capturing what we love about our family in your shots! You gave us memories to last a lifetime." Deb M.
"Hey Brett, Laura here. Caylee just sent me these pictures of her son Jaxon's gravestone…since you took the picture I thought you'd like to see it. I don't know if she ever sent you a thank you note for that beautiful metallic print you sent her of Jaxon or not, but she has it hanging in her house and LOVES it cuz it she feels like it shows the goofiness of his personality. Thank you!"
Malina wanted a 24x36 metallic print for their living room with a custom message. My pleasure!